Join the team
Do you love music and technology? Rotor could be the right move for you.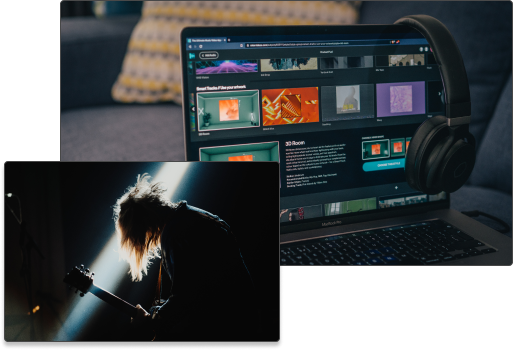 Who we are
We build software that intelligently automates the creation of music videos. Our proprietary software analyses music and video, and within minutes automatically generates a video cut to the music.
Our customers include 1000's of independent artists, major labels, and large catalogue owners including Universal, Warner, Sony, and Believe. Having just secured a Series-A investment, we're building product, engineering and content teams in sunny Belfast. "Over 1 million music videos created with Rotor!"
Perks & Benefits
4 Day Week (32 Hours)
We want our team to have plenty of time for family, hobbies and rest so you can feel ready to take on new work challenges during your work week.
Competitive Package
We offer very competitive salaries, complete with share options. As well as this, you'll receive health benefits that includes medical, vision and dental care.
27 Days Annual Leave
As well as Fridays off every week, you get 27 days of annual leave for rest and adventure.
Professional Development
You can attend the top industry/tech conferences and have access to training you need
Flexible, Remote Working
We understand that everyone's life situation is different and we want you to work when you feel most focused and energised. Work from home, from a cafe or from a shack on an island — as long as there's wifi so you're available for team catch ups.
Your Contribution Matters
We're a close-knit team and we want everyone to enjoy their work and find it fulfilling, so we encourage you to take initiative and full ownership of your work.
Not ready to apply?
Interested in joining the team but you don't see the right opportunity? No problem. Tell us a little bit about you, your experience and what role in our team you'd be interested in filling — we're always looking for talented individuals.
Email us