Make great music videos fast & simply with zero video editing skills or production know-how
Create your music video in just a few simple steps
Upload your song and edit
The length of the song determines how long your video is. You can use the full song or trim it down to make short promo videos.
Add/choose your clips
Choose from over 1 million stock clips or upload your own. The more clips you add, the better.
Watch these clips to see the quality you get with Rotor

Select a video edit style
Choose from over 150 different video edit styles, designed by music video directors and visual artists, to suit all music genres.

Preview your video
Get a preview in minutes. Create another version to change it if you want. Once you're happy get it in high res with or without text overlays.
Crop your video for social media
Make a square video (1:1) or vertical video (9:16) in seconds with our easy resizer. Learn more.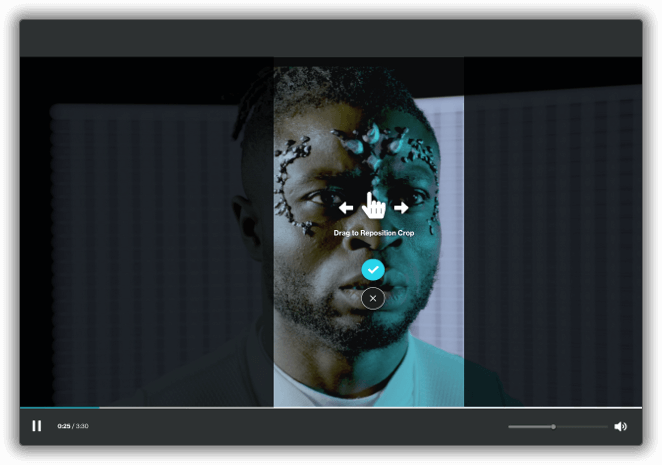 Apply a video filter
Grab viewers' attention and give your video a distinct look by applying one of our video filters.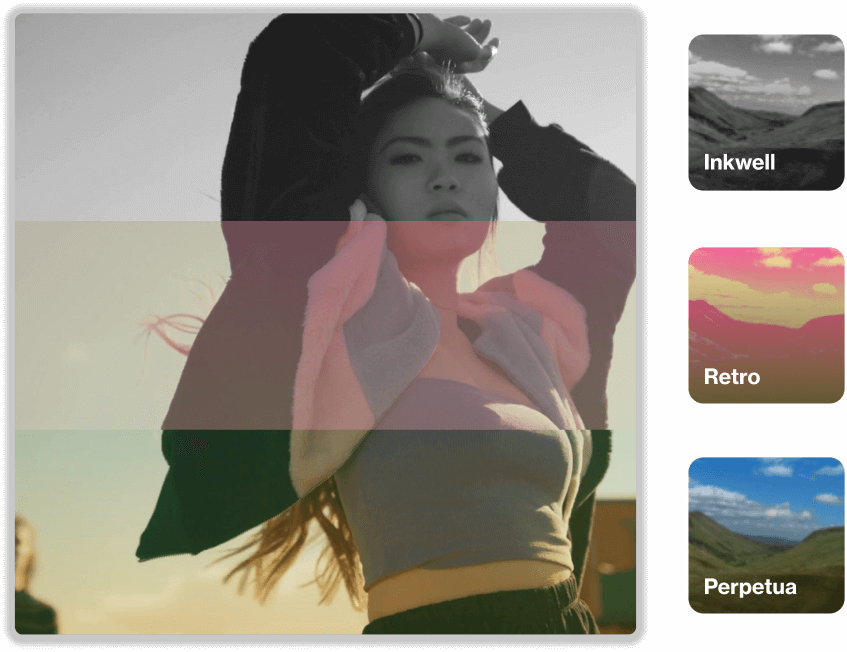 Add text overlays
Insert text or promotional messaging throughout your video.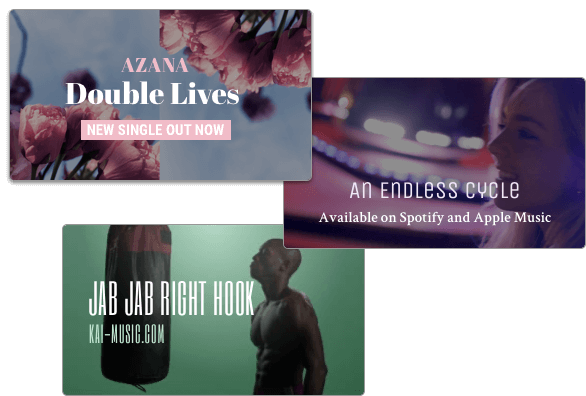 Buy your hi-res video and share your creation
Once you've bought your video, it's yours to do with as you please. Share it wherever you like – we don't keep any rights to your creations.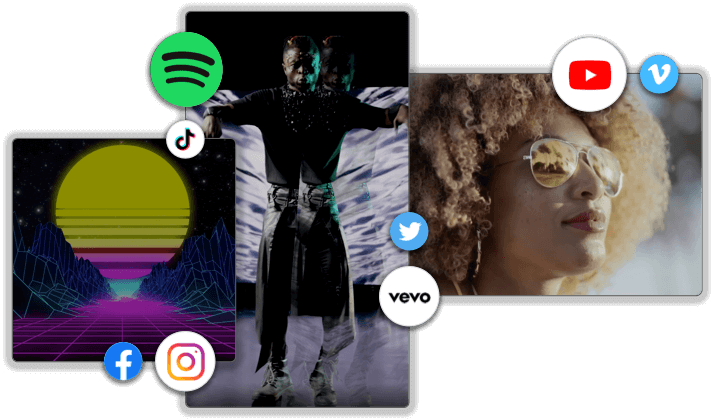 Create your video now. Only pay when you're ready to download.